About Us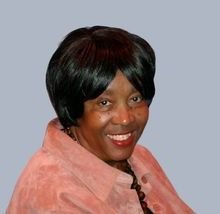 Carolyn W. Greenidge
In March of 1962, Joseph F. Greenidge and his new bride, Carolyn W. Greenidge purchased a storefront business and their new home at 705 Arctic Avenue, in the heart of Atlantic City's Northside business community. After months of renovations to the building, the doors of Greenidge Funeral Home were opened in July of 1962. From the very first funeral, Carolyn was an active partner in the business. She and her husband worked side-by-side to grow their business.
A little more than 7 years after establishing Greenidge Funeral Home, together, Joseph and Carolyn had transformed their store front funeral home into a successful enterprise. It became evident that Greenidge Funeral Home had outgrown the capacity of its original home and needed a new physical structure. The Greenidges then purchased the old "Ice Cream Island" at the intersection of Delaware Avenue and Absecon Boulevard. They transformed Ice Cream Island into the building which houses the current Greenidge Funeral Home. They began operations in the new location in October of 1971. Mrs. Greenidge proudly boasts, "this facility has served us and our families well for nearly 40 years. I can anticipate us being here for at least that much longer."
As the business continued to grow, it became clear that it would be prudent for Carolyn to be a licensed funeral director in addition to Joseph. So in the Fall of 1975, Mrs. Greenidge enrolled in a one-year degree program at her husband's alma mater, American Academy McAllister Institute of Funeral Service. Once she began her studies it quickly became clear that she had absorbed a good deal of knowledge working alongside her husband. She was a Dean's List student for the entire year. After completing the course work, Carolyn became a licensed funeral director in the State of New Jersey.
Since Mr. Greenidge's death in 1984, Carolyn has been the President, Manager and a Funeral Director at Greenidge Funeral Home.
In addition to her responsibilities at Greenidge Funeral Home, Mrs. Greenidge is also the District Supervisor of Special Education for the Atlantic City Board of Education where she has worked for more than 50 years.
Carolyn is active in her community. She serves on the Board of Directors for the John Brooks Recovery Center; teaches Sunday School at Faith Baptist Church in Pleasantville; and is involved in many other community activities. She is also a member of New Jersey State Funeral Directors' Association and the West Jersey Funeral Directors' Association.
The most important aspect of her life is her family. She is the mother of Joseph, Jr. and Charles Quinton; grandmother to Bianca Latasha, Darnell Joseph and LaQuan Charles; and great-grandmother to Trey.